ROIDMI is the world leading provider of vacuum cleaners and robot vacuum cleaners, leveraging the strong strength in R&D, it boldly developed the hair dryer A100 to start a new venture in the beauty industry. Hair dryer A100 is innovative, powerful, and exquisite, after a long time of preparation, A100 will be officially launched on Indiegogo soon.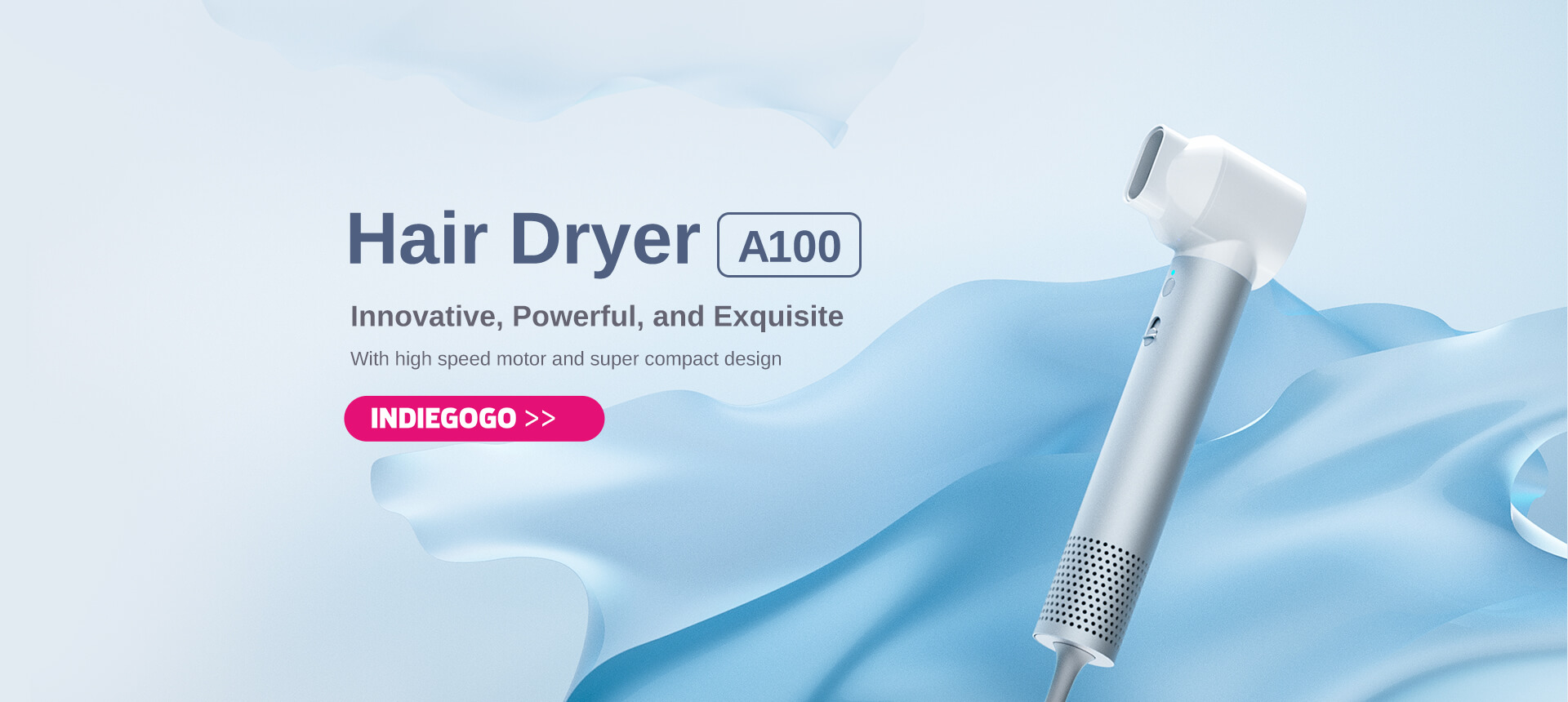 ROIDMI A100 is the most compact hair dryer comparing with other hair dryers today with the same performance. To achieve this, ROIDMI used a small but powerful motor. And shrank the heating element, so it can be encased in the hairdryer head occupying a size of only 49.7 x 38 x 60 mm.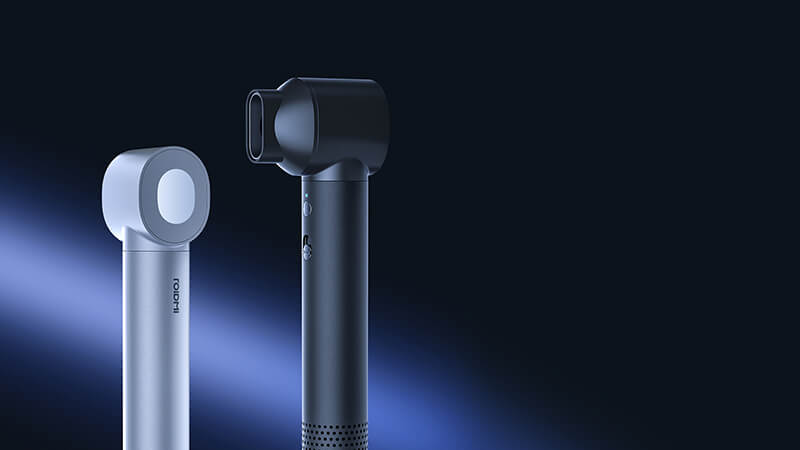 Powered by a strong motor, 104,000 RPM, the wind speed of ROIDMI hair dryer A100 is up to 64m/s, combining the Air Turbo boosting technology, the powerful airflow can reach the roots of the hair, drying the hair faster without having to withstand high temperatures.
Lightweight ergonomic design, the net weight of the body is only 330g, users can effortlessly pick it up and comfortably use. It also uses advanced integrated molding CNC technology of aluminum alloy to build its handle. A100 is streamlined with great matte texture, and exquisite touch.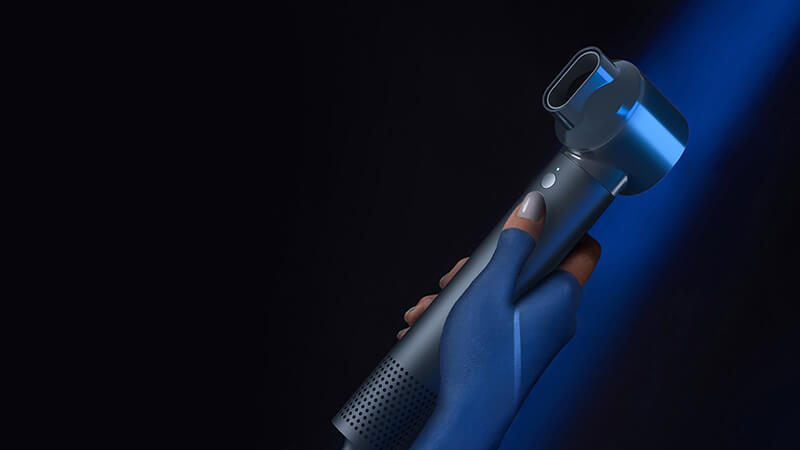 Equipped with built-in negative ions generator, which will release over 10 million units/cm³ negatively charged ions. Effectively gets rid of static electricity in the hair and tames frizzy hair. Making your hair smooth, sleek and shiny.
Sign Up Now to Get 43% OFF! Only $169!